EECS innovative projects entered the National Technological Initiative programme
On 14-15th of March, two major innovative projects of the South Ural State University were successfully presented at the strategic session on the national technological initiative in Chelyabinsk IT-park and entered the "road map" for the implementation of the National Technological Initiative program on the territory of our region in 2017-2019.
The event was attended by representatives of the Russian Venture Company (RVC) and the Agency for Strategic Initiatives. The session was chaired by the vice-governor of the region Ruslan Gattarov, as well as sponsored by the Ministry of Economic Development and Trade (Sergey Smolnikov), the Ministry of Information Technologies and Communications (Alexander Kozlov), the Chelyabinsk Region Industry Development Foundation (Sergey Kazakov) and the Cluster Development Foundation (Victoria Boos).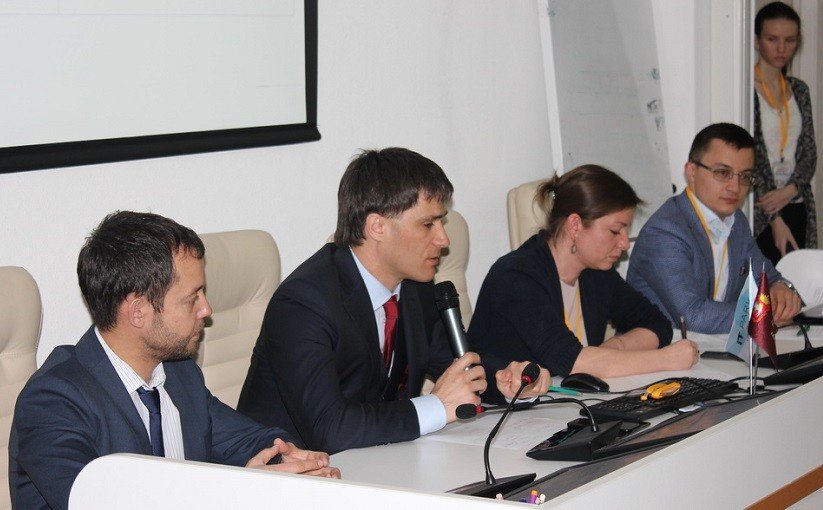 Our university was represented by the best scientists and developers – Yuri Uzkikh, the CEO of the Regional Engineering Center of Additive and Laser Technologies with the project "development of Flexible Production Robot Systems" and the Director of the Center for Supercomputer Simulation Kirill Borodulin with the project "Digital Industrial Platform of Russia".
The purpose of the strategic session was to agree on a plan of measures to implement the scientific and technological initiative (STI) in the Chelyabinsk region, as well as to form a program for the development of national champions in the high-tech business of the Chelyabinsk region.
For successful implementation of the regional policy in SUSU, a special acceleration program on STI directions has been launched, and a youth business incubator is operating. For the development of entrepreneurial culture in the region, the concept of the STI Competence Center was built up on the basis of our university.
The experience of the past year showed that SUSU innovative projects, created as a part of the national technological initiative, can receive decent financial support. So, in December 2016, a project of scientists from SUSU "Prototype development of hardware and software complex for model-pro-active energy consumption control on the concept of distributed energy conservation plant" (OOO NPP "Polytech-Automatics") under the guidance of Tatiana Barbasova, the candidate of tech.sc., was highly appreciated and received funding of 20 million rubles. Currently, the university is working on more than 20 similar innovative projects that are ready for representation at the Federal level.
The outcome of the session was the discussion of support provided by the Regional government for the presented innovative projects and strategic planning of the regional "road map" for the implementation of the National Technological Initiative program on the territory of the Chelyabinsk region in 2017-2019. The actions of the strategic initiative "Innovative Leadership in the Regional Development" of SUSU academic excellence program were reflected in it.