International Engineering School at SUSU within the Erasmus+ PWs@PhD Project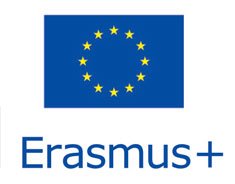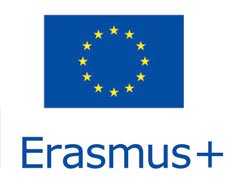 An international school, Mathematical and Computational Bases of Software Engineering, within the Erasmus+ project "PWs@PhD: Joint Programs and Framework for Doctoral Education in Software Engineering" will be held at SUSU from May 15th through 28th. More than 50 postgraduates and professors from the project's partner-universities will attend the school. The Erasmus+ PWs@PhD project brings together 11 universities from 6 countries: Finland, Denmark, Great Britain, Jordan, Germany, and Russia. At SUSU, the project is being realized within the Higher School of Electronics and Computer Sciences.
"This project offers a chance to train the new generation of young researchers and professors in various scientific areas of software engineering. Postgraduates will gain irreplaceable experience in working with the international scientific society by participating in joint projects and conferences. Taking part in schools organized within partner-universities, postgraduates will have the unique chance to open up broader scientific and research horizons for themselves in software engineering," notes director of SUSU School of Electrical Engineering and Computer Science, candidate of physico-mathematical sciences, Gleb Radchenko.
Partnership within the Erasmus+ project helps partner-countries with the development and improvement of academic programs for postgraduates and with the completion of scientific research. The foundation for cooperation is the body of knowledge in software engineering contained within the guide to software engineering (Software Engineering Body of Knowledge – SWEBOK). This project helps partner-universities adopt each other's experiences in academics and research in software engineering, also including such areas as cloud technologies, methods for problem-oriented training, mathematical methods in software engineering, methods of informational security, organization of methods of human-machine interaction, and more.
The Mathematical and Computational Bases of Software Engineering school is being held at South Ural State University together with Ural Federal University. From May 15th through 28th, participants will be offered courses developed by professors at SUSU and UrFU, the University of Central Lancashire (Great Britain), and the University of Luxembourg. Over two weeks, post-graduates from various countries will study the mathematical bases of software engineering, methods of organizing distributed computation systems based on microserver architecture, modern technologies for organizing data processing and storage, the basics of self-organization and data mining. A series of lectures by Franck Leprévost, professor at the University of Luxembourg, specialist in informational security, dedicated to methods of cryptography and informational security, is worth noting separately.
"The organization of an international school in software engineering is a meaningful event for South Ural State University and for the Ural region as a whole. Meetings between professors of international universities with SUSU postgraduates and teachers and them getting to know our university's capabilities should become the basis for developing a partnership in higher education as well as the formation international scientific research teams. Holding an event of this level, without question, increases SUSU's prestige on the international area, which is the main goal of our university's participation in the 5-100 Project," notes rector of South Ural State University, doctor of technical sciences, professor Aleksandr Shestakov.
For SUSU postgraduates, international schools in the Erasmus+ grant are a unique chance to open broader scientific research horizons in the manufacturing development and research of software engineering.
About SUSU
South Ural State University (a national research university) is the center of the South Ural region's educational, scientific, cultural, and sport life. SUSU includes 9 institutes, 3 higher schools, a military training faculty, and a faculty of pre-university training. More than 40 thousand students study in university and its branches. The academic process includes more than 5000 teachers and staff, including more than 360 professors and doctors of science and 1600 candidates of science and associate professors. Bachelor's students, master's students, and specialists are training in more than 200 programs and specialties. In October 2015 as a result of a competitive selection, SUSU entered the group of leading Russian universities chosen for participation in the 5-100 Project, whose goal is maximizing the competitive position of its universities on the global market of academic services and research programs.
About the Erasmus+ Project
The Erasmus+ program is a new program of the European Union which aims to support cooperation in academics, professional training, youth, and sport, from 2014 until 2020.
The new program is meant to become an effective instrument to facilitate the development of human and social capital in Europe and outside of its borders. The program's goals include the creation of a new quality of cooperation, including:
the use, distribution, and development of previous results;
the promotion of new ideas and bringing in new partners from the labor and civil society spheres;
the creation and development of new forms of cooperation.
11 Universities are included in the "Erasmus+ PWs@PhD" project:
Lapeenranta University of Technology (coordinator),
University of Rostock (Germany),
The University of Central Lancashire (Great Britain),
Aalborg University (Demark),
The University of Jordan (Jordan),
Yarmouk University (Jordan),
The Jordan University of Science and Technology (Jordan),
South Ural State University (Russia),
Ural Federal University (Russia),
Peter the Great St. Petersburg Polytechnic University (Russia),
Saint Petersburg State University (Russia).
You can find additional information about the project on the Russian site of the project: http://eecs.susu.ru/ru/pws_phd/