We invite you to participate in a lecture and a seminar by professor Radu Prodan!
We are glad to inform you, that professor Radu Prodan (Innsbruck University, Austria)  will pay a visit to the School of Electrical Engineering and Computer Science of South Ural State University from 18th to 21st of September, 2017.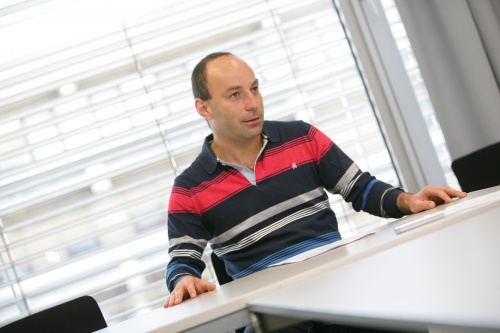 During his visit, prof. Prodan will present an open lecture on Multi-Objective Modelling and Optimization of Scientific and Industrial Applications on Distributed Computing Infrastructures. Also, EECS SUSU organizes a seminar on the topic "Distributed and Cloud Computing. Methods of Big Data processing", where students, graduate students, and staff of EECS SUSU will provide reports on results of their current research activities in the field of DataMining, Cloud Computing, and Big Data processing. The lecture and the seminar would be hosted in English.
Timetable
September 19th, from 11:30 to 13:00, room 112/3g. Seminar: "Distributed and Cloud Computing. Methods of Big Data processing".
September 20th, from 11:30 to 13:00, room 434/3b. Open lecture: "Multi-Objective Modelling and Optimization of Scientific and Industrial Applications on Distributed Computing Infrastructures"
We invite everyone who is interested in distributed and cloud computing to visit the lecture and the seminar. Bachelor, master and Ph. D. students, lecturers and professors of EECS, who wish to present their work on the seminar (September 19th) are invited to send the topic of their report and a presentation draft (10-12 slides) until 12:00 on September 13, 2017, to the e-mail: zhernovavm@susu.ru